Message from our founding president and honorary executive director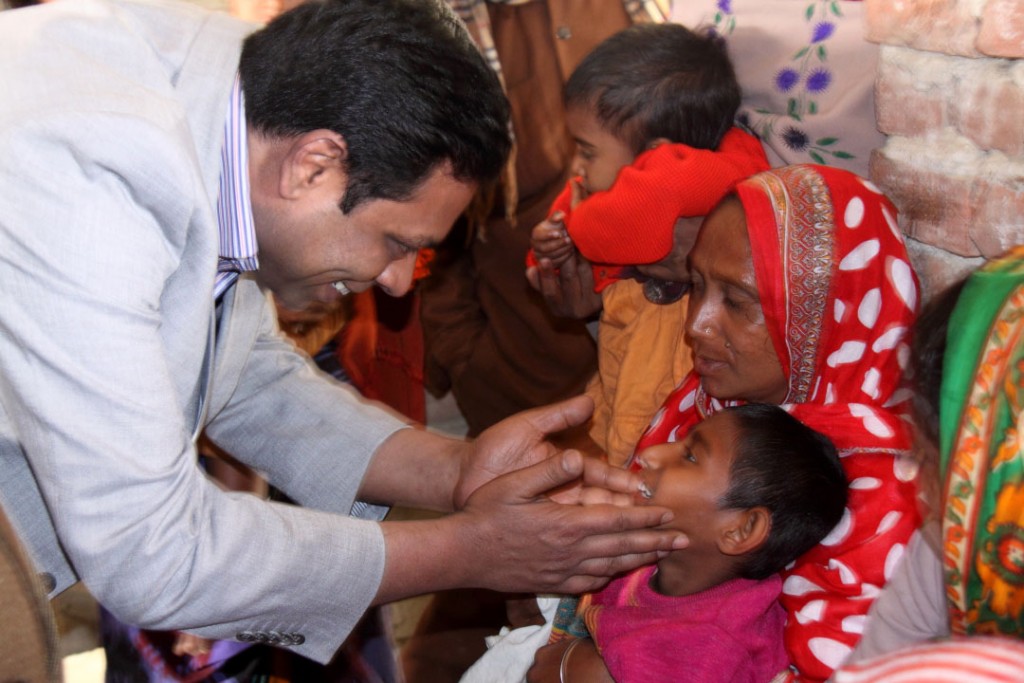 It was a privilege for me to be closely involved in the formation of this unique organization in 2002. Along with my friends, well wishers, professional colleagues and a committed team of young people (the CBPB team) we wanted to change the situation of blind children in Bangladesh and establish the rights of blind children to treatment, education and other essential services to participate as equal citizens of this country.
We, as a small team in CSF, started with a vision of a new world where no child is denied his or her human rights because of blindness, but we were soon challenged by the limitation of resources, by the needs for capacity building and most importantly by the fact that very little is actually known and documented on the situation of blind children in Bangladesh. There was a widespread denial among policy makers and service providers even about the mere existence of blind children no data were available even on essential facts like how many children are blind in Bangladesh?
Our work actually started in April 2000; it is now five years since I came to Bangladesh after undertaking my Clinical Ophthalmology training in Glasgow and Bristol and Community Eye Health training in London. The purpose of my two month visit in 2000 was to undertake a feasibility study for the International Centre for Eye Health (ICEH) in London so that the First National Study on Childhood Blindness in Bangladesh could be planned and implemented to inform policy makers about the number and causes of childhood blindness in the country.
During this long journey over the last five years, I had the opportunity to work with the CBPB and CSF teams, to visit every district of Bangladesh and to personally meet over 2,000 blind children. I was motivated and encouraged by many social and community workers, government officials, NGO staffs, ophthalmologists and policy makers who were keen to work for blind children in Bangladesh.
The journey of CSF taught us that the social capital in Bangladesh is well developed. We strongly believe that with this enormous social capital, motivating leadership and faith in the ability (not disability) of every citizen in this country- Bangladesh can create a wonderful example for many developing countries that are struggling to establish the rights of children (with or without blindness and disability). CSF strives to be at the forefront of the global movement against avoidable blindness-the VISION 2020 initiative, as well as in the movement to establish child rights.
Dr M A Muhit
Founder President
Child Sight Foundation and
Clinical Research Fellow
International Centre for Eye Health,
London School of Hygiene and Tropical Medicine.