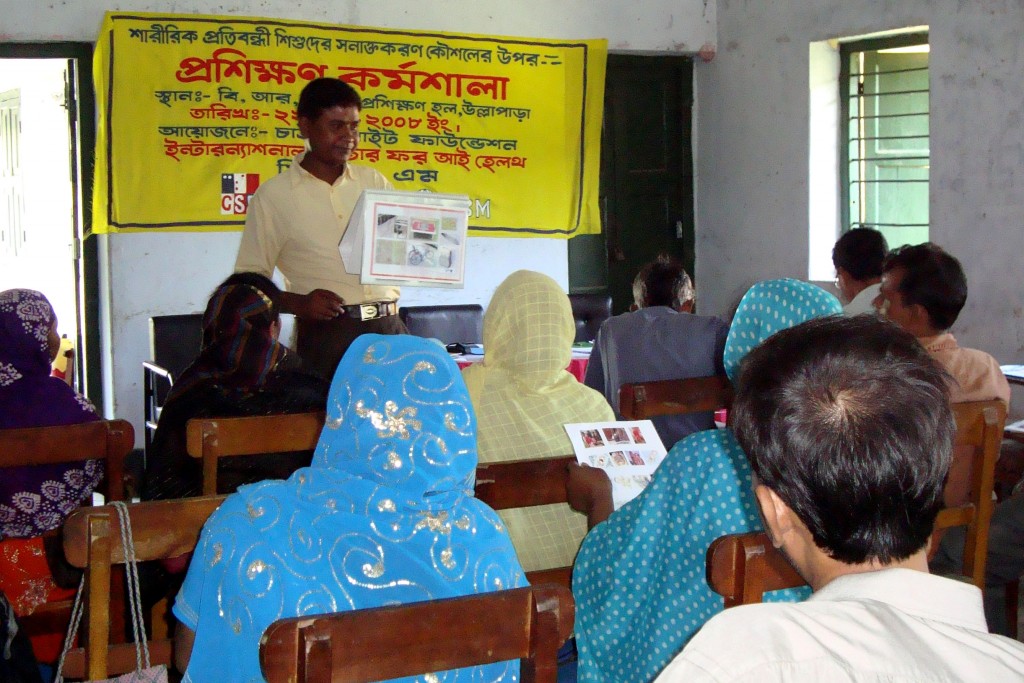 Access to education is a fundamental human right and can provide disabled children with the chance to live successful and independent lives.  Essential to reduce poverty and inequality education furnishes children with the necessary means to gain employment and actively contribute to society.
Unfortunately however, our research into education participation revealed that only 39% of children with disability in regional areas are attending school compared with 84% of children without disability.   Lack of acceptance by the school and refusal of parents to allow them to attend were the two major causes of non-attendance sited by children with disability.
Our inclusive education program is designed to tackle these barriers.  Designed for children with disability who are school aged children but not yet enrolled in school we identify local schools and teachers and work to build their capacity to create inclusive education environments.  We provide training to teachers on strategies and techniques for making their classroom welcoming and accessible for students with disability.   Our community-based rehabilitation worker works alongside teachers as an itinerant once the child begins school.  They assist the teacher by developing specialised teaching materials and providing support to the student.
To ensure that all children have access to education we work closely with special schools and vocational training institutions in order to provide referrals in cases where mainstream inclusive education is infeasible.
Over 300 children have benefited from our program receiving admission to school after their teacher participated in our inclusive education training program.