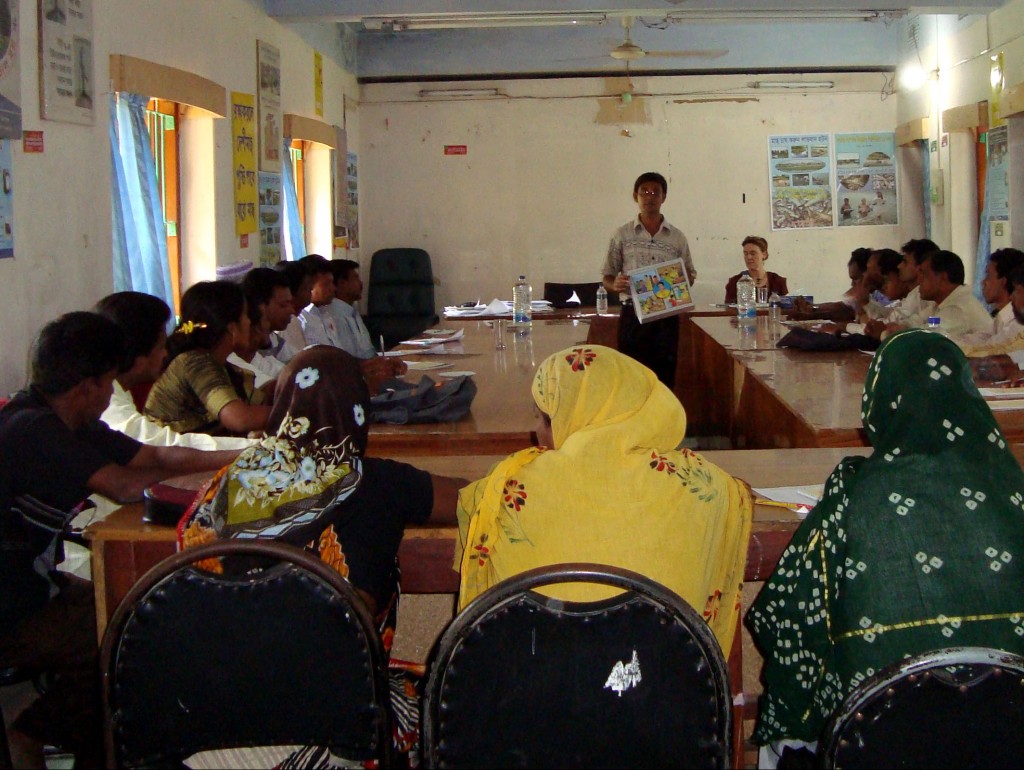 The Child Disability Network (CDN) brings together a variety of organisations into a cooperative network.  All members share a concern for childhood disability and work to alleviate the situation.
Members met in the CDN Conference on 18 August 2005 and agreed to work together.
During 2005 CSF acted on those recommendations and now we are here with a defined program.
Goal of CDN:
To provide medical care and referral services, to establish a right-based society and an
enabling environment in Bangladesh through expertise and information to prevent childhood blindness.
Objectives
To build awareness on childhood eye care and blindness prevention
To share expertise, resource and knowledge at domestic and international level
To develop organizational and program capabilities
To advocate at policy level at national level and work as pressure group
To avoid overlapping of the programs
To approach donors together for program activities
To provide services in public health and nutrition
Area of Activities
Primary eye care
Inclusive education
Community based rehabilitation
Early intervention
Advocacy
Training
Health communication
Planning
Social mobilization
Resource mobilization
Research, Innovation and Study
Joint Facilitations