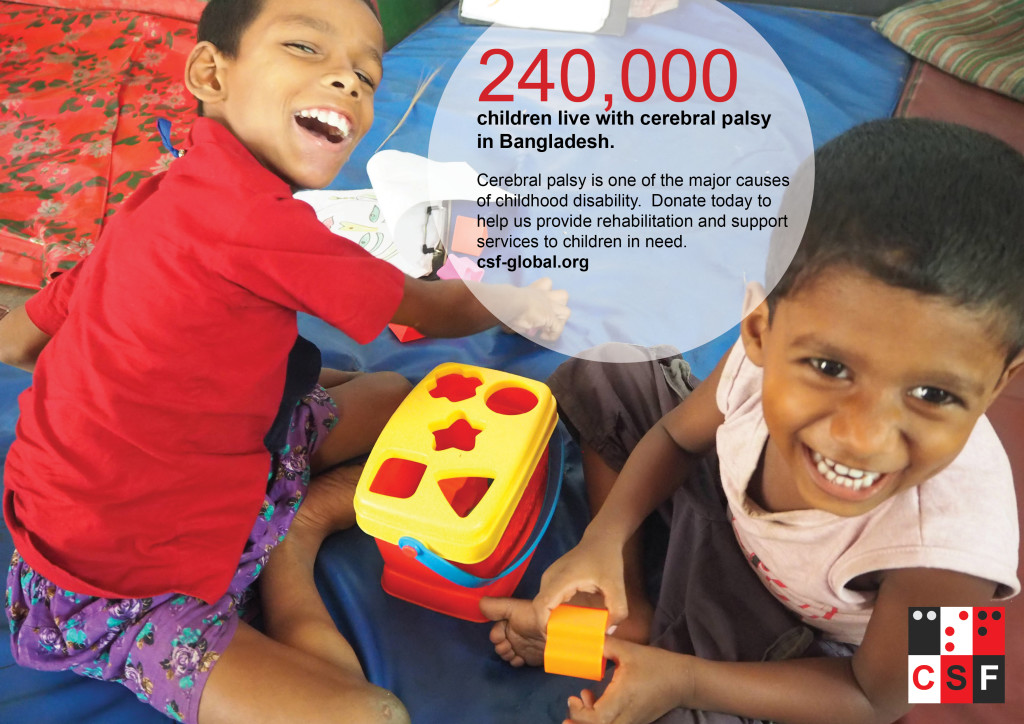 Children with cerebral palsy (CP) can experience movement problems varying from barely noticeable to extremely severe. Although there is no cure for CP, physiotherapy from an early age can help to improve children's quality of life.  We provide both centre and community based physiotherapy as well as hands-on training to parents of children with CP to help them learn the correct ways to move, maximise their abilities and prevent deformities and contractures.
Over 1,250 parents who have a child with cerebral palsy have received training on physiotherapy techniques through our home-based rehabilitation program.
Parents Training Project
Children and adolescents with disability in regional and rural areas of Bangladesh can face numerous barriers to accessing therapy and rehabilitation services.
To increase uptake of rehabilitation we provide training to parents in how to deliver home-based physiotherapy, early stimulation and speech therapy.  We also link families with local service providers who offer on-going support.
Our trained field workers visit children at their homes and conduct assessments to guide the development of individualised therapy and rehabilitation programs.
We train parents in how to teach their child daily living activities, communication and language skills, social interaction, orientation, safe movement, play, household activities, and the use of adaptive devices that may be necessary for schooling.
Download manual here (links to external page).  To purchase a Bengali version of this manual please email us at info@csf-global.org