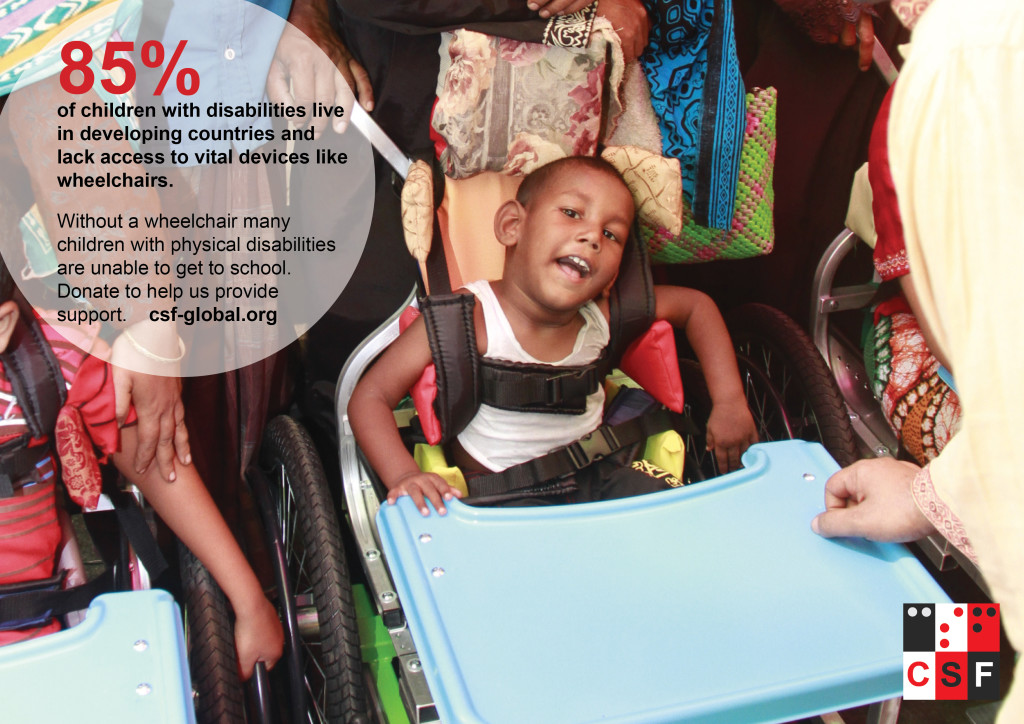 In partnership with Wheelchair for Kids, Australia and the Rotary Club of Turramurra we provide free custom-built wheelchairs for children with physical disabilities living in regional and rural areas of Bangladesh.
The modern 3-wheeler chairs are specially designed for rough terrains in accordance with World Health Organisation (WHO) Guidelines and compliance tested by WFK to ISO 7176.8:1998 standards.  
Fully adjustable, allowing it to be fitted exactly to the child's needs and change as the child grows, the wheelchairs provide an essential source of mobility and independence allowing some to attend school for the first time.
To ensure the wheelchairs reach those who need them most we locate children through community volunteers trained using the Key Informant Methodology.  Children are then assessed for our Bangladesh Cerebral Palsy Register to ensure they will receive long term services and support.
To date, we have provided over 300 wheelchairs to children with cerebral palsy in regional and rural areas of Bangladesh.
Read More 
Partners